HGTV Message Boards
Backyard Birds
Feb 16, 2013, 07:39 PM
vera ellen
Backyard Birds
Spent some time today watching the birds at the feeders. Thought you might like to do a little bird watching with me.
Some people do not care for the little Lady Cardinals because they aren't showy. Personally I think their subtle coloring is beautiful. Here is one awaiting her turn at the feeder today.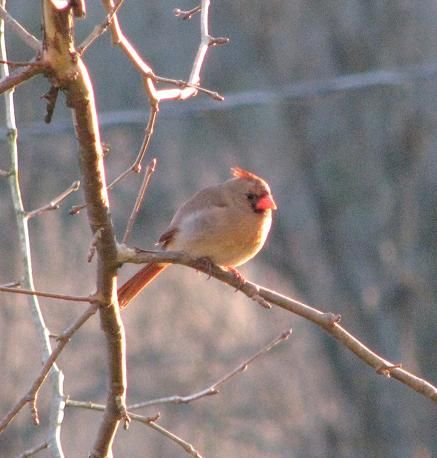 Here's the Show Off - Wavy, this one is for you since you love them so much. Not nearly as impressive as Muddy's snow shots but he still stands out.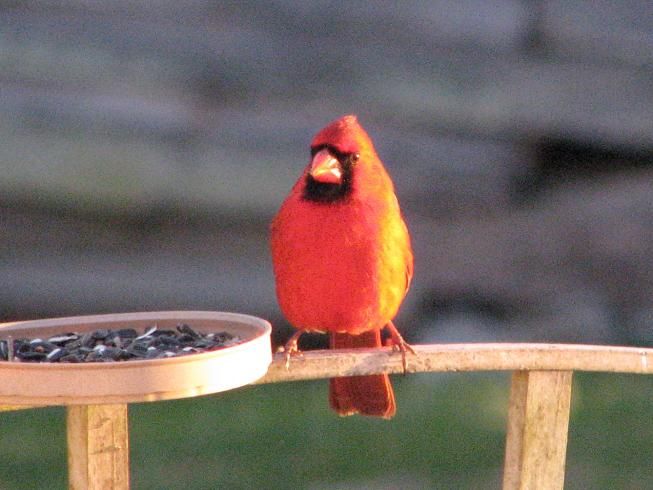 and this one - a little chipping sparrow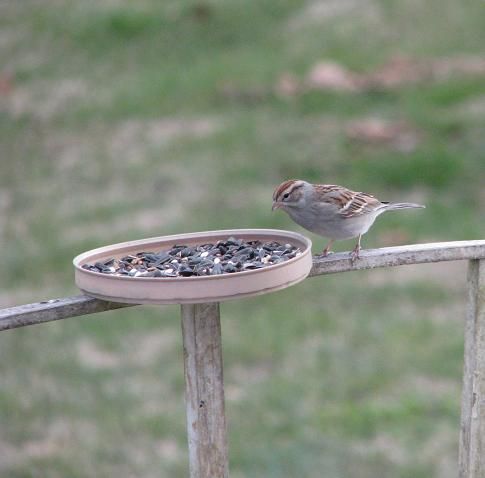 The redheads are going to peck our service pole down.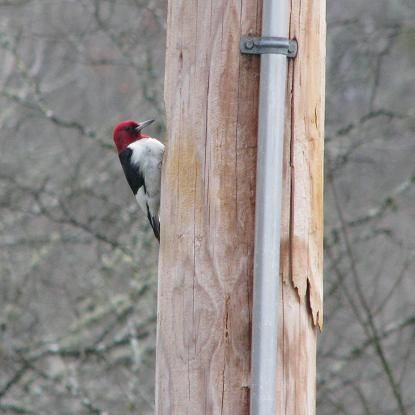 a pretty little purple finch enjoying his meal.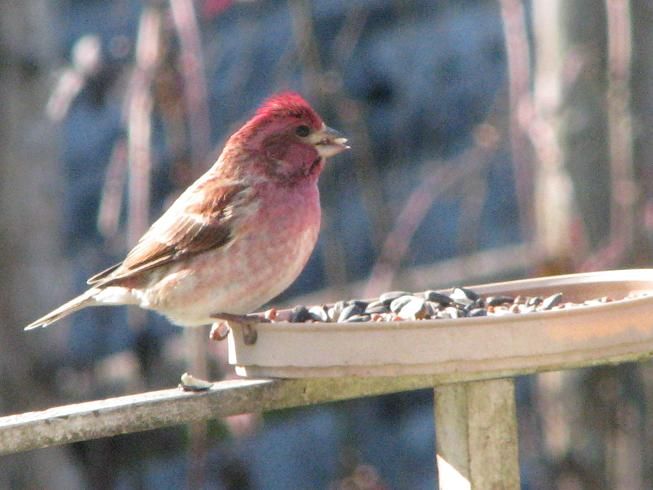 and finally a black capped chickadee.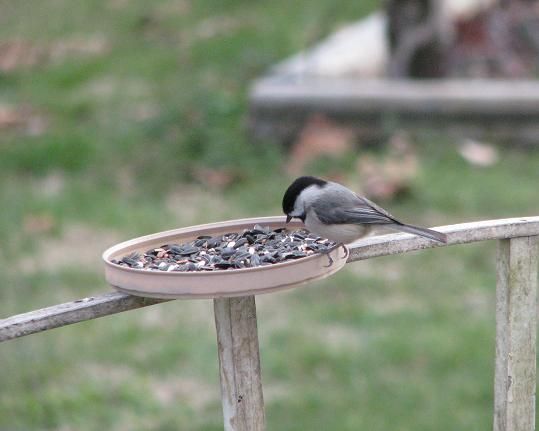 ve
This message has been edited. Last edited by: vera ellen,
Feb 16, 2013, 08:34 PM
NYlady
I just loved the pictures.. All I have are goldfinch in their drab winter coats, with a touch of gold peeking thur, house sparrows, house finches and an occasional cardinal. Had a blue jay but I guess he had enough of our weather and left. More pictures please.
Feb 16, 2013, 08:42 PM
muddyshoes
Loved the Birdie Show!


"Those that throw mud, lose ground!" :>)
Feb 16, 2013, 08:58 PM
ga.karen
Since you spent time watching did you enter the Great Backyard Bird Count? It's going on last Fri., Sat, Sun & maybe Mon...not sure about Mon. I'll go look for a link & bring it back. There will be random drawings for prizes this year of all who enter their counts!
Requirement is only 15 min. of watching one day or all the days.
Pics are great! Love that little chickadee!


"The soil is the source of life, creativity, culture and real independence." David Ben-Gurion
Feb 17, 2013, 12:38 AM
Luv R Pups
I'm enjoying your pix VE! Especially that you have one of a Red-headed Woodpecker. I haven't seen one of those in years!
I also agree that the female cardinals have their own kind of subtle beauty.


Luv R Pups
~ It's our relationships, with God and with each other, that really count in life. ~
~~ Gardening, a healthy addiction! ~~
Feb 17, 2013, 07:45 AM
vera ellen
Thanks Ladies. I enjoy the birds. Just saw a pair of blue jays outside the window too. I'm hoping my little American Kestrel pair return this spring too.
GaKaren...didn't know about the bird count. I will check out your link.
ve
Feb 17, 2013, 11:53 AM
zone9alady
Wonderful photos! How do you get so close? You must have a good telephoto lens!
We've been seeing a few Red-headed and Pileated Woodpeckers too. Actually the Pileated are here year around, they are so huge and noisey you can't miss'em. I love the little Chickadees they are comical.


Whether You Think You Can Or You Think You Can't..... You're Right - Henry Ford
Feb 17, 2013, 12:56 PM
theoriginalfluffy
Very nice pics, and you know all of the names too. Love that red headed bird! Such a beautiful deep color.
Feb 17, 2013, 04:51 PM
Wavy
Clap Hands ~ Wonderful Show! I loved all the birds!!! I have the same ones here surprisingly! I love the female Cardinal, without her, there wouldn't be any babies to look forward to!! Do you nail those feeding lids on the railing? I was wondering how they stay there. Good idea! I don't have the Gold Finches here, just the purple ones (which look RED to me). Once in a while I'll see a goldfinch fly here, but they don't stay for some reason. I dislike Robins cause they eat my worms.... Not good....
(The reason I love the Cardinals is because I never saw a live one before in my life until I moved here!!!) Just sparrows, pigeons, etc. So I was thrilled to see 'different birds' in my backyard that I previously only saw in books and magazines till now! We also have nice Mockingbirds!!! Many decades ago I remember the movie (and/or book) "To Kill a Mockingbird". At that time, I NEVER even knew what a Mockingbird was. Now we have them and I love the way they sing!!!
This message has been edited. Last edited by: Wavy,


SPRING HAS F I N A L L Y SPRUNG!!!!!
Feb 17, 2013, 06:12 PM
vera ellen
z9 - I only have a 12x optical lens on my little camera..but it does pretty good. When you zoom out the picture gets shakey, so I also use the "sports" setting on the camera. It acts like a stablizer for the pictures. Plus, I only show you the good ones
Wavy, yes, I used a drill and screw to hold the coffee can lid onto the rose trellis. The trellis is in a bed right off the deck landing...it's the perfect spot to catch the birds. I have other feeders, but this is my ace in the hole for photographing up close.
I'm so happy that you have mockingbirds......I love them too...plus, they are the Tennessee state bird. They can get pretty aggressive during nesting season. I've been bombed a few times and squawked at a lot.
ve