Usually I see this gal running around in the sand and as soon as I try to get a pic she runs really fast in a little hole to safety.
Well this time she wandered into the garage where DH was working. I said "WATCH OUT - COW KILLER" and he jumped! LOL!
I got a SS bowl and put a dime in for size comparison. This is actually a Red Velvet Ant or "cow killer"
Scientific Name: Dasymutilla occidentalis
It's not an ant at all but a female wasp without wings. The male has wings but does not sting.
Being called a "cow killer" I don't want to find out what her sting feels like.
I let her go in a different part of the yard.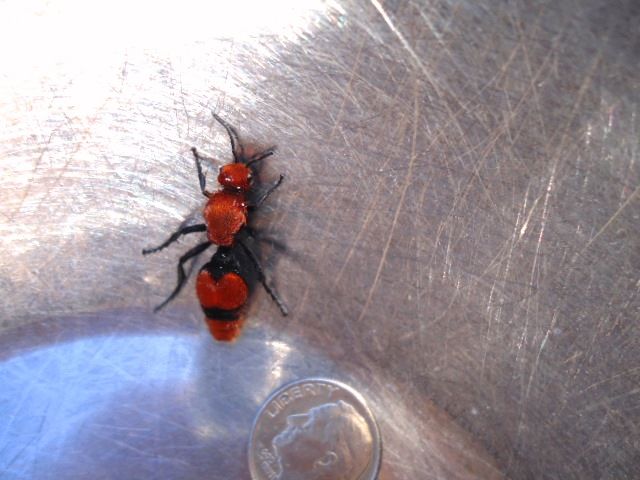 Whether You Think You Can Or You Think You Can't..... You're Right - Henry Ford