Annon, I especially love your toile cabbage roses transferware!
I tend to love dishes almost too much and when we yard saled I bought every transferware dish/plate I could find. I also 'somehow' collected more dish sets than we needed so finally began to edit them. I've sold, and am still selling, many through a local consignment shop. I don't really differentiate between good and ordinary dishes so use them daily according to how I feel.
I have a set of 12 placesettings as well as all serving pieces of this blue Denby Castille I bought in the 70's in Europe. Now discontinued. Pottery wine glasses are a fairly good match. I use the large teapot almost daily.
This set of Shakespeare's Sonnets Anne Hathaways Cottage transferware is used mostly in the winter as the dinner plates have a snow scene.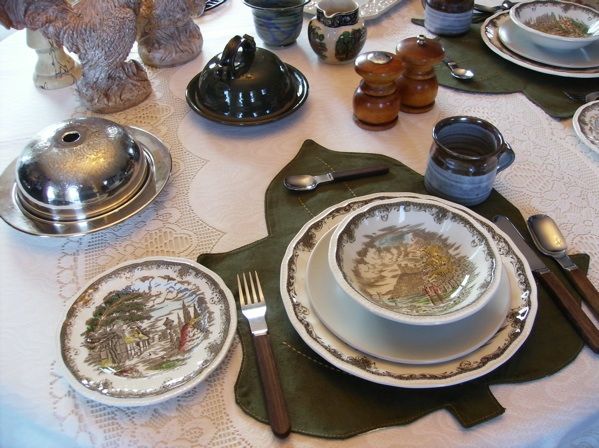 Have a set of this pink Churchill's 'The Brook' transferware but only have a pic of the platter.
I have a small set of this Enoch Wood's English Scenery red transferware which is older than the previous set.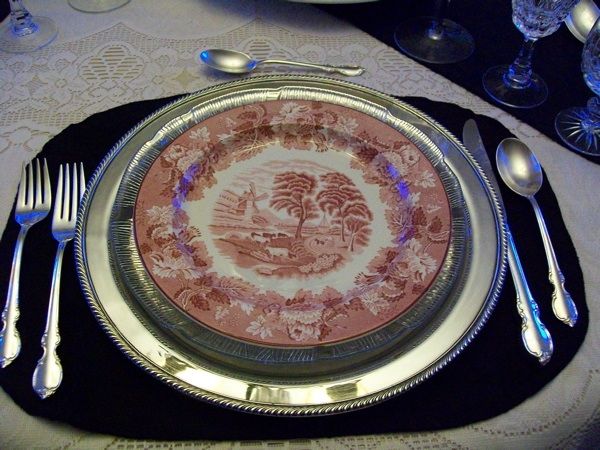 I only have 4 handmade pottery breakfast plates left of these.
This is my largest platter which I only use as a fall decoration. It's Midwinter polychrome "Turkey". I have platters in my main set which I use.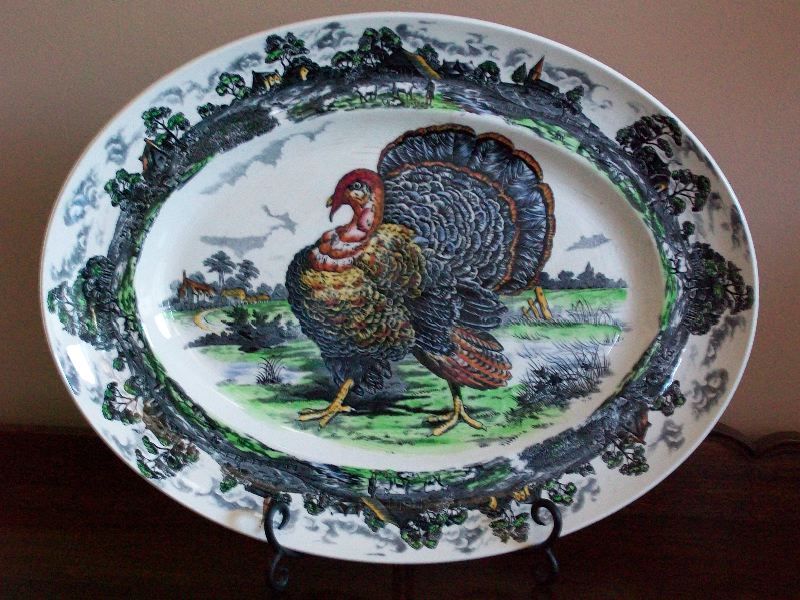 Another platter used only for decoration. Don't know the name and it's packed away.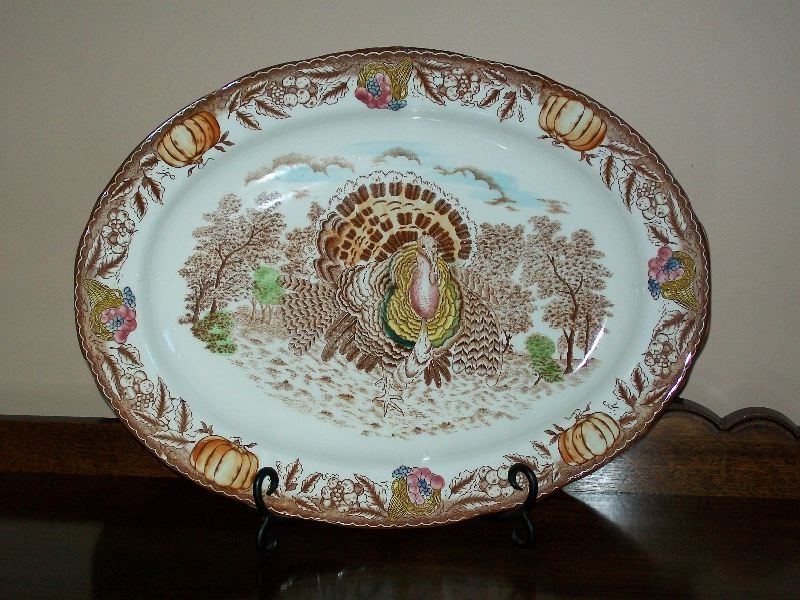 This pink transferware platter is my favorite. Its "Washington" pattern by Booths.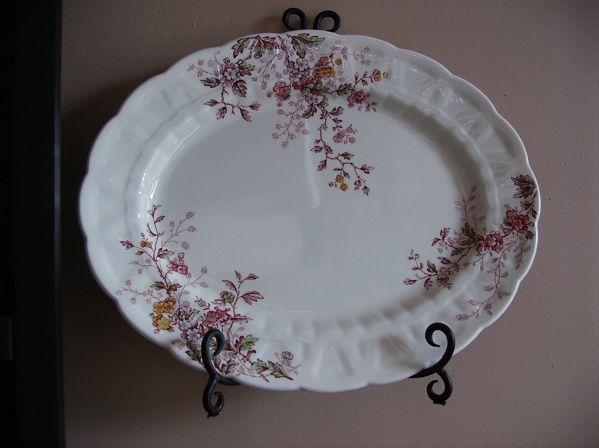 I love little decorative plates like this. Not valuable but of a different 'age'.