HGTV Message Boards
Help identifying weeds!
May 11, 2012, 12:47 PM
JHFerry
Help identifying weeds!
My yard is a mess. It is being overrun by weeks. What are these and how can I kill them?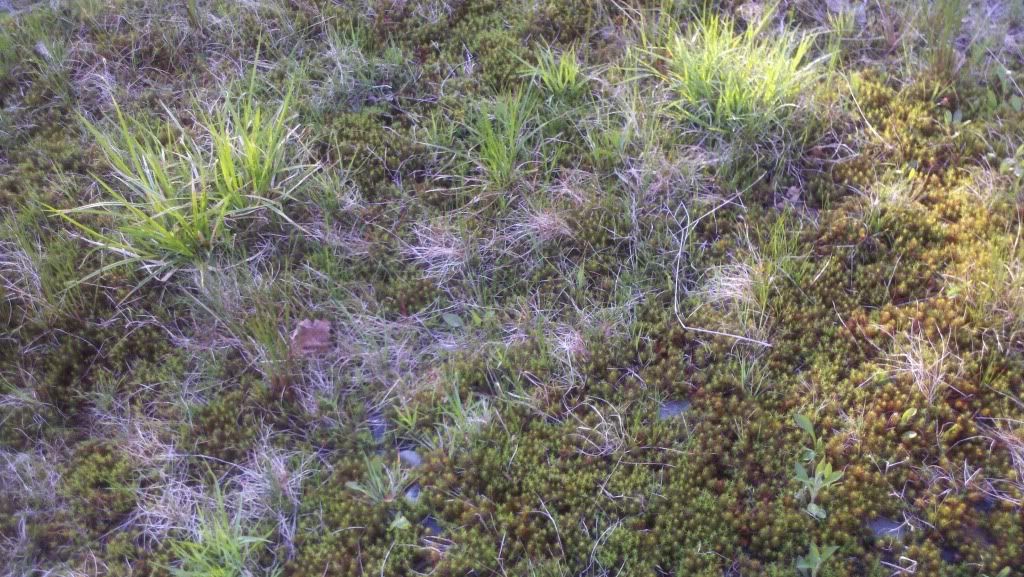 I have well water so I dont think I can use something like roundup.
This message has been edited. Last edited by: JHFerry,
May 11, 2012, 01:09 PM
aggiegrad
sorry, I don't know what your weeds are called, but, if it were me, I'd start with a rake to pull out the dead parts. & then use a shovel to dig up anything you don't want to let live. I need to do the same with my yard. it seems every time I go out to start planting new stuff, I end up using my time to dig up weeds instead. it's a never ending battle. espiecially with the stupid bindweed. I just can't seem to get rid of that. actually it doesn't really matter what it is. it's only a weed if it's something you don't like or don't want to let live in your yard. otherwise, it's just another plant.


cheryl hill
May 11, 2012, 01:38 PM
still tryin
It's hard to tell from your picture but I think it might be bur clover. I'll post pictures of bur clover, bur clover flower, bur clover fruit and bur clover fruit. Please let me know if that is what you have. I'll have to post the pictures one at time.
bur clover -
May 11, 2012, 01:38 PM
still tryin
bur clover flower
May 11, 2012, 01:39 PM
still tryin
bur clover leaf
May 11, 2012, 01:40 PM
still tryin
bur clover fruit
May 11, 2012, 01:45 PM
still tryin
It could also be puncture vine weed. Look at the flowers on your weeds and see if they look like the flower on this wee. That is a nasty one because the burrs can puncture a bicycle tire.
http://en.wikipedia.org/wiki/Tribulus_terrestris
This message has been edited. Last edited by: still tryin,
May 11, 2012, 02:25 PM
JHFerry
Dont think its either of those guys, looks almost like a moss but now its sort of hairy like a carpet. The other might be some tupe of crab grass?
This message has been edited. Last edited by: JHFerry,
May 11, 2012, 02:57 PM
still tryin
I know it's hard identifying weeds. It looks like you also have some common oxalis growing. As far as the weed grass goes I'm terrible at identifying those. Hopefully, someone else will help with identifying it. This is a picture of yellow star thistle.
http://californiaagriculture.u...4n06p30&fulltext=yes
Here is a link to the Penn State Ext. weed management page.
http://extension.psu.edu/weeds/extension-info
This message has been edited. Last edited by: still tryin,
May 11, 2012, 08:22 PM
ga.karen
I can't tell from your pics and I'm not sure it grows up there but your grass looks a lot like Johnson grass.
What you can do...pull up samples including the roots, put them in zip lock bags and take them to your county extension service. If they can't ID them they should be able to email pics of them to the university for ID.
Then they may have some suggestions for getting rid of them.
And a little hint to help rid your lawn of weeds...mow high, at least 3" and often. That way the grass has a chance to spread & block out the weeds and the weeds don't get a chance to set seeds.


"The soil is the source of life, creativity, culture and real independence." David Ben-Gurion
May 12, 2012, 04:02 PM
M-ma
Not oxalis; common in PA in August.
Why can you not use Round Up because you have a well. We have a well; I use that and Weed-B-Gon (Spectracide--kills weeds; not grass).
I'd use an herbacide.
May 15, 2012, 02:29 PM
Belstone
RE: weed killers and wells...might be he doesn't want to contaminate the ground water? While we should all be concerned, those with wells more so.


**Life isn't about waiting for the storm to pass...it's about learning to dance in the rain**
May 15, 2012, 03:27 PM
Ilvmicki2
Boiling water will kill weeds. So will vinegar.
I wouldnt worry about identifying them. Weeds are any plant in a place you dont want them.
You may also be able to tarp it for a week or two and kill it off.
May 15, 2012, 06:26 PM
msmarymac
Dear JHFerry,
While I can't ID most of the weeds, I do know that some of it(The ones that look a bit like regular grass) is crab grass. The only way I know how to get rid of that is to dig it up, one clump at a time.
However, given the extent of the weeds in your yard, I would be tempted to just start all over againe! Alot of work, I know, but if you really want a good lawn, that would be the way to go.
If you can afford it, that is.
The way to start over againe is to first kill off everything that you have in your yard, including what little grass you have. There are 2 ways of doing this, either use a weed/grass killer to kill everything, or cover your whole yard with something like black plastic or newspaper to prevent the sun from reaching the "grass", or weeds. Once everthing is dead, rent or buy a tilling machine and till over the whole yard to bury the dead weeds. Then buy a truck load( or how much you need) of good black dirt to spread over the lawn,Plant grass seed that is apporpreate for the arear that you live in. (once you put down the grass seed, cover it with some bulap cloth, to keep the birds from eating the seed), Water as needed and once the grass starts to grow, remove the bags, so the sun can reach the grass. Or, you could just kill all the weeds, till the yard and then lay down some good sode(sp?).
Good luck and hope this helps!
Mary