There are some great projects here!
Over the years DH and I did many successful projects as we used to buy 'fixer' houses and reno them. We did 5 houses to varying degrees and it was a great way to build equity. I'm proud of many of the things we did. In two houses we completely finished the unfinished basements to make them very livable. I designed and DH executed altho my job in all those unloved houses was always to strip wallpaper! One reason I have not used it much.
For the smaller projects and since the advent of the internet I doubt I've ever had a completely original idea altho have also rarely follow directions explicitly. I've made many things and also given instructions to DH to make things.
Some of my favorites I've posted previously but will show a few of our T2T projects. Nothing overly fancy or difficult but I've always found it fun to turn trash to treasure.
This is one of 48 glass garden totems I made. I sold a lot of them. This one is a birdbath.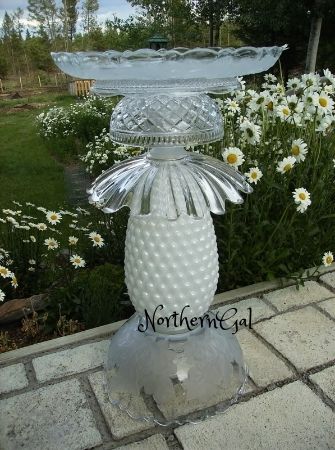 This is an old picture frame DH made into a wall cabinet for me from my directions after seeing them on the net.
This is a chalkboard made out of the top of an old sideboard and a headboard made from old shutters.
DH made this grill from pieces of an old rusty dilapidated wrought iron fence piece. I'd have used it in it's rusty broken state but love that he made it better.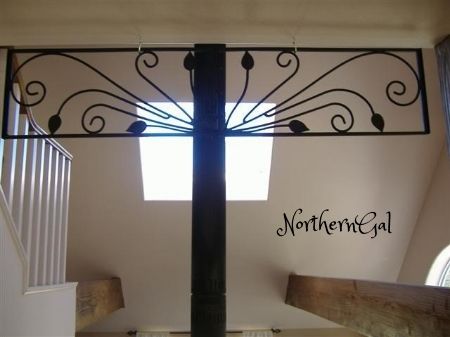 I've also made and sold shell mirror frames, sewn various home decor, and done many home decor craft projects.
This message has been edited. Last edited by: joyluck,