We had this done in our home when it was built in 2003 and we did it ourselves in 2007 in the addition.
Like Miz M, we used Kemiko Acid Stain but in "Malay Tan". We didn't have to strip or clean anything because the slab was new. We just had to wait a period for the slab to cure a bit before staining. The only prep work was a mopping with TSP.
The slab must be 100% clean and free of any glues, grease, paint, etc for the acid to work. After staining we sealed it.
When the slab was poured there was a thick double layer vapor barrier layed down first so no moisture problems here. It does stay nice and cool in the hot Florida summers.
You don't really need an overlay if the slab is new, clean and level.
I love terrazzo which is concrete with marble chips mixed in that has been polished and sealed. My MIL has that throughout her 50 year old home. It very expensive to have it done these days, as Mary Ruth mentioned.
These are the photos of when we stained our addition.
closeup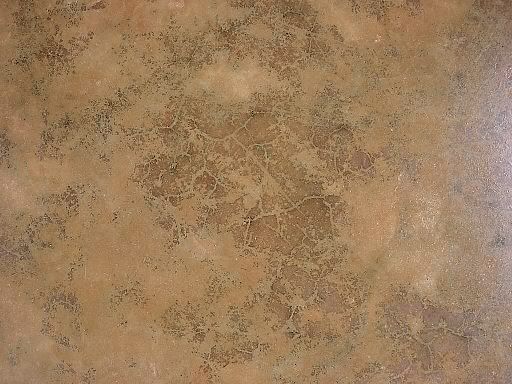 Whether You Think You Can Or You Think You Can't..... You're Right - Henry Ford