HGTV Message Boards
This is Our Family Picture
Dec 02, 2012, 11:25 AM
Connie Kru
This is Our Family Picture
Last Christmas, my son's girlfriend was teaching the ladies how to knit, so he started knitting also. We Celebrate early in Dec. so the kids can all be here and weather is generally nicer also. So this was his Family Christmas Gift this year to the Males in the family.
We had a lot of fun yesterday at out Christmas Dinner.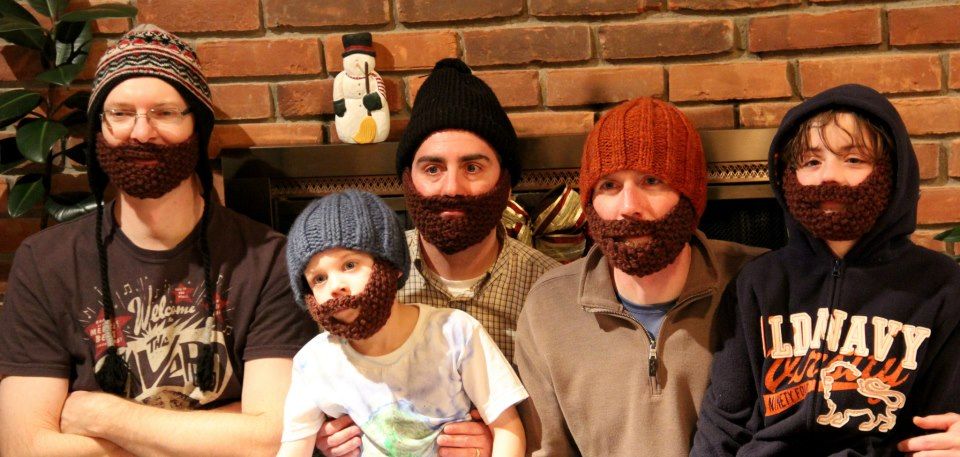 Dec 02, 2012, 01:43 PM
Craftyrad
Love it! What a great gift!


Ruth Ann
Dec 02, 2012, 01:51 PM
Craftyannie
How cute! That's what making memories is all about.
Dec 02, 2012, 03:03 PM
NC HillBilly
Oh my, what a group of handsome guys! And one of them can knit?
Pattyo
Dec 02, 2012, 06:45 PM
Penmac
To funny! I'll have to show my daughter she will love this idea.
Penny


Today, Tomorrow and always!

If you see someone without a smile...give them one of yours!
Dec 02, 2012, 08:26 PM
hjvagar
That is one of the cutest pictures I've ever seen. You should make Christmas cards using it! So nice that you have a son willing to learn something like knitting. His girlfriend is lucky!
Dec 02, 2012, 08:55 PM
granny3641
Connie...I love it. Priceless.!!!!
I sent you a pm.
Jean


Good friends are like stars...You don't always see them, but you always know they're there.


Dec 02, 2012, 09:06 PM
Aunt Diane
Now that is a good looking family!
Priceless....
Dec 03, 2012, 11:00 PM
silly bird
Very nice looking family. Hope you enjoyed your early Christmas.


Carlene