HGTV Message Boards
Angel houses
Dec 22, 2012, 10:00 AM
GourdSilly
Angel houses
i did these last yr and still had more to finish. these go on MY Christmas tree, plus i love birds too. just finished up my last three. i ran out of feathers, so i used gourd seeds to the roof, the bigger ones and painted everything white, then glue glitter to the roof and added little bling at the end of the perches. sadly i didn't take pics of those...yet!
Melinda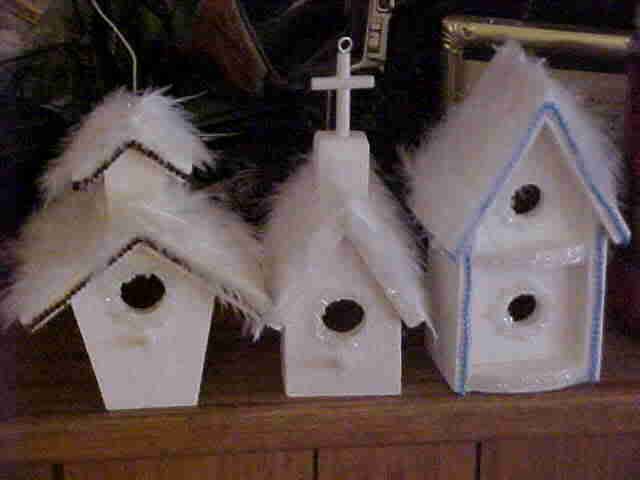 Dec 22, 2012, 01:15 PM
granny3641
Adorable.!! They will look great on your tree. I can imagine the gourd seeds for the rooofs. And think that is a good idea. Thanks for showing us these.
Jean


Good friends are like stars...You don't always see them, but you always know they're there.


Dec 22, 2012, 08:01 PM
hjvagar
I just love these! Thanks for showing them!
Dec 23, 2012, 09:32 AM
paintlady34
Those are so pretty and i bet they look beautiful on the tree. Great job.
Linda
Dec 23, 2012, 03:16 PM
NC HillBilly
Your angel houses are so pretty! What a lovely idea.
Pattyo
Dec 23, 2012, 06:05 PM
KG in CA
Very pretty! I like the idea of adding feathers.
Dec 23, 2012, 11:29 PM
Aunt Diane
Would love to see your tree.
Merry Christmas!
Dec 24, 2012, 05:16 PM
Craftyannie
Your bird houses are so lovely! I bet they look really nice on the tree.
Dec 25, 2012, 10:44 AM
Froo Froo
Adorable!
I too would love to see your tree.
Dec 25, 2012, 04:32 PM
maryim
What a great idea, those are adorable.
Dec 29, 2012, 01:05 PM
GourdSilly
here's the other one...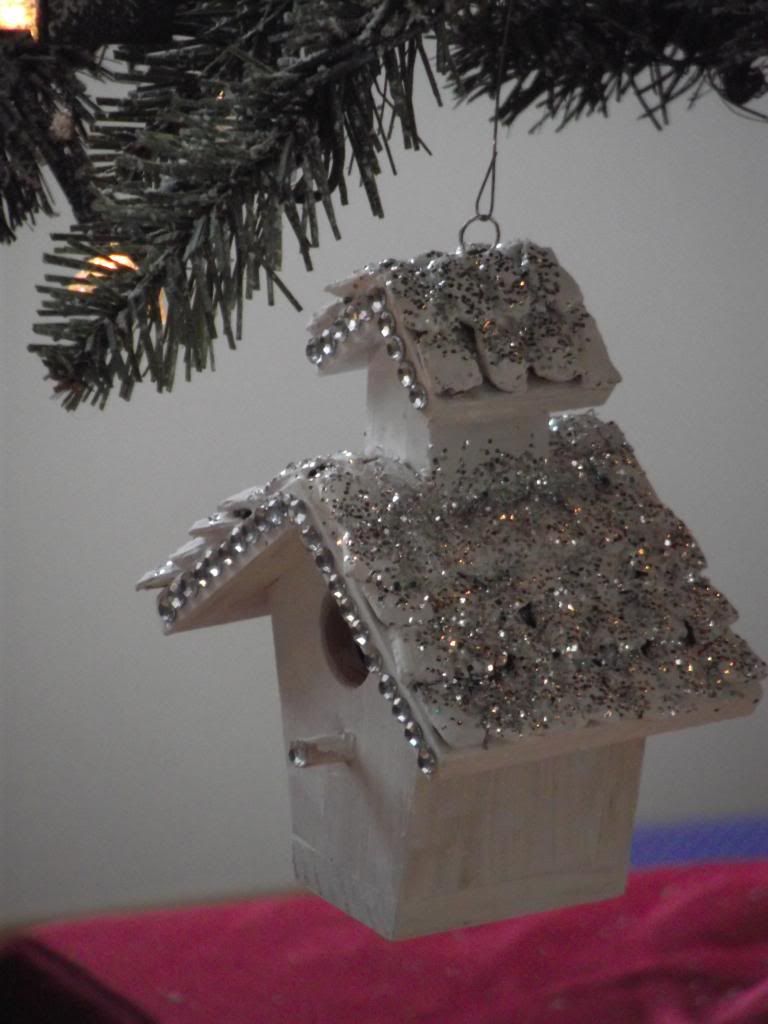 Melinda