HGTV Message Boards
A Diane snowman ornie
Dec 29, 2012, 11:53 AM
GourdSilly
A Diane snowman ornie
I made these a long time ago... but thought of you after i saw the beautiful pics of your home...
easy enough to do..you'll get 2 ornaments from one piece of felt from Walmart or where ever. a lot of hand sewing tho. i recommend not sewing seams until after the hand work is done. lots of scraps used,too. i think the wire piece was a 8" long, twist one end, then bend like a hanger and just twist the bottoms to hang at shoulder part...i hope that makes sense.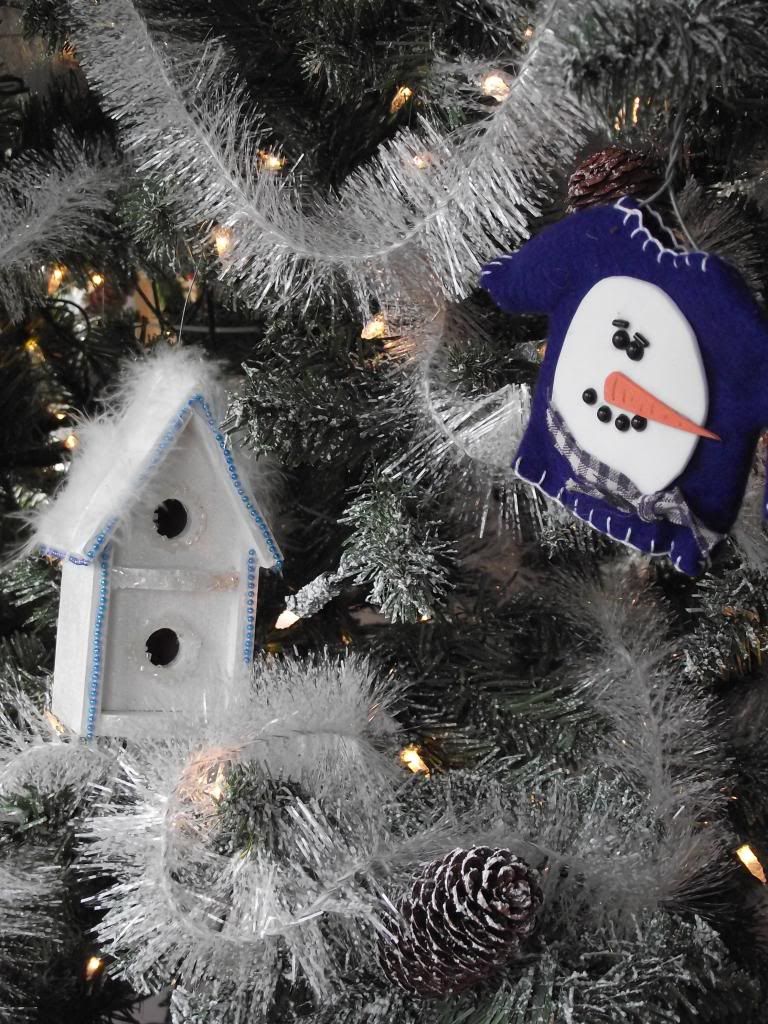 Melinda
Dec 29, 2012, 11:55 AM
GourdSilly
here's a reindeer one too.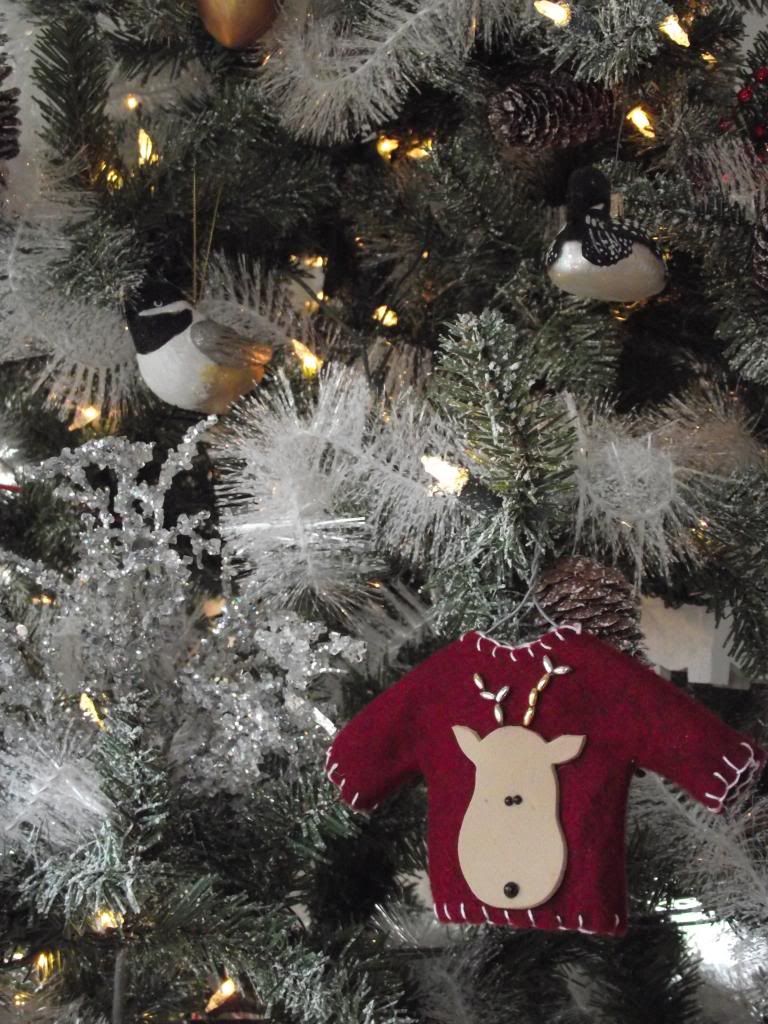 i also did a penguin, thought there was one more, but cant think what it was...
Dec 29, 2012, 12:12 PM
hjvagar
Those are so cute! I love the idea! I actually made hangers from wood pieces that I had left over last year along with a little piece of wire for the top part. Wish they were a little bigger. They would be perfect for this!
Dec 29, 2012, 12:17 PM
Liz L.
Melinda, are they ever cute. Is there a pattern available for them. TFS Liz
Dec 29, 2012, 12:26 PM
GourdSilly
no i just took a piece of paper and folded it in half and drew a half shirt, then used that as my pattern... so you could make it any size. but i wanted to get at least 2 ornaments from one piece of felt.
i used fun foam too. and what ever i had for eyes. and antlers. beads would work too.
Dec 29, 2012, 12:27 PM
GourdSilly
you could probably put a piece of paper up to the screen, that's about the size it really is...
the reindeer one.
Dec 29, 2012, 12:56 PM
silly bird
Really cute and something to do to pass the time watching tv. TFS
Dec 29, 2012, 06:18 PM
Craftyannie
How adorable! Thanks for showing the pictures!
Dec 30, 2012, 02:30 PM
shawneegal
They are adorable and I love both little shirts. TFS
Dec 30, 2012, 07:10 PM
Aunt Diane
These ornaments are just so dang cute! I love your blanket stitching..it looks perfect.
I love working with craft felt it is so inexpensive and user friendly.
I am going to save your photos for inspiration.
Thank you :0)
Dec 31, 2012, 12:56 AM
KG in CA
Cute! I'll have to remember this in July...hope I start that early for Christmas.
Dec 31, 2012, 10:18 AM
Aunt Diane
GourdSilly,
I forgot about these and came across them today while looking through some saved photos.
Santa's Long Underwear. The deer in the back pocket was a small wooden cut out that I found at Michaels. I think the next set I would make that I would do less stitching...LOL
This message has been edited. Last edited by: Aunt Diane,
Dec 31, 2012, 10:28 AM
Aunt Diane
GourdSilly,
I sent you a private PM.
Diane
Jan 13, 2013, 11:08 PM
KansasRetiree
These ornaments are super cute!
Kathleen


Takin it easy...
Jan 14, 2013, 12:14 PM
rainee
Those ornaments are adorable! Great way to use up scrap materials.


"Welcome to reality would you like some popcorn?"