HGTV Message Boards
our new tree 2012
Dec 28, 2012, 11:17 AM
GourdSilly
our new tree 2012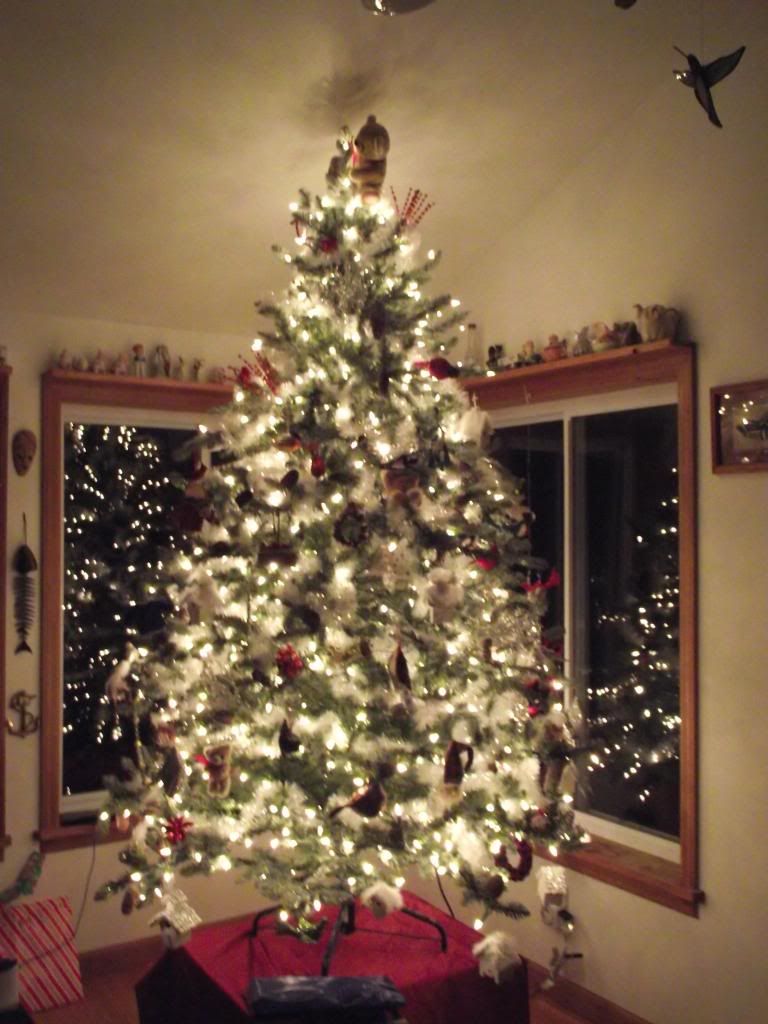 we purchased it last yr after the season, really cheap>
it's a Martha Stewart w/snow and pine cones on the branches. it's really beautiful. i added glued mirrors together (pinterest idea) placed near truck to give added twinkle...
Melinda
Dec 28, 2012, 11:23 AM
GourdSilly
here's the newest birdhouse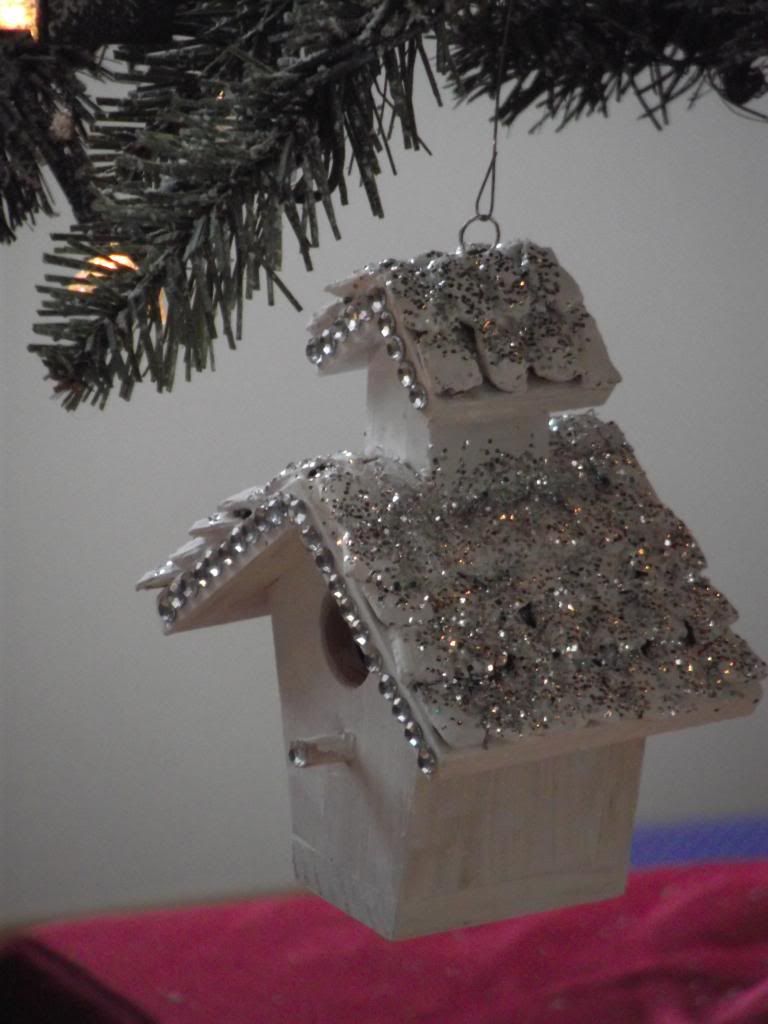 made with gourd seeds for the roof added glitter.
Melinda
Dec 28, 2012, 11:23 AM
GourdSilly
sorry picture is so BIG!
M
Dec 28, 2012, 12:19 PM
KG in CA
Very pretty! Thanks for sharing the little house with gourd seeds you had mentioned earlier.
Dec 28, 2012, 01:16 PM
shawneegal
Gorgeous !
Dec 28, 2012, 06:12 PM
Craftyannie
Your tree is so lovely! Love the little birdhouse!
Dec 28, 2012, 09:55 PM
KarenMO
Gorgeous tree!
Dec 28, 2012, 10:21 PM
Coco Cathy
both so pretty
Dec 29, 2012, 01:36 AM
SoonerDee
Gourd Silly your tree is beautiful. Also - I think I see something up on the right hand side of your shelf that I can't believe. Is that a little elephant pitcher? The picture is not real clear in that area. I think I have one just like it!
Dec 29, 2012, 10:50 AM
Aunt Diane
Your tree is wonderful and your craft projects are a perfect addition. Just beautiful. Thank you for sharing your home with us.
Dec 29, 2012, 10:54 AM
GourdSilly
thank you all...
yes I think it is an elephant pitcher, it was my moms and i just cant part with it yet... i collect vintage S&P shakers, you're seeing a few of my collections,also.
i thought you were going to say something about the humming bird just flying around(top right hand corner, it's attached to my fan... to change direction...
Melinda
Dec 30, 2012, 01:03 AM
SoonerDee
Oh I love that it was your mom's! Now I'll tell you how I got mine. I will be 68 in March. I only have a few things from my parents marriage. They divorced when I was about 18 months old. My elephant was given to my mom when she had me in the hospital. It had some type of ivy in it she said. I've always guarded it carefully. I have never ever seen another one until now. It brought a tear to my eye. I know yours is special to you as well.
Jan 01, 2013, 11:00 AM
nonacook
The tree is beautiful!
I love the elephant pitcher memories and will
add mine.
I also have an elephant pitcher just like that one. It was the first elephant that that my Mother bought--then she started collecting elephants (and pitchers). I am 75 and I must have been about 9-10 years old when she got it....Later I started collecting elephants too, and I have over a 1000, and growing-got 2 small ones from friends this year. I am saying "don't need any more" but they keep coming.
Jan 01, 2013, 01:03 PM
GourdSilly
awww...on both of your stories...
My mom collected dogs figurines/pitchers anything dogie. But towards the end of my Grandma's life she used all of my mom's dogs to plant things in...IDK why... So when we clean out my gram's house, we found these with my mom's dogs that were left... So i took them..
there's an elephant, a dog, 2 ornate ones and 2 chicken ones....
my mom didn't want the dog, b/c at THAT time she collected cow creamers....
Now didn't a lot of those pitchers come from flowers for gifts? I always thought that's where they came from.
Melinda
Jan 02, 2013, 12:15 AM
SoonerDee
I believe that is where they came from. I also have a lovely tall, white lamb that my mom had received in the hospital as well. Sweet memories.
Jan 02, 2013, 12:22 AM
SoonerDee
Nonacook that would make our elephants at least 65 years old? How awesome. Isn't it a small world? Wonder how many are still around?
Jan 02, 2013, 05:49 AM
GourdSilly
I'll bet they're older than that.... My mom would be 75 this yr. and my gram 95, so prob somewhere in between there, don't you think? My grandmother had loads of these, but she planted things in them all of the time. She lived on a farm.. and you used everything to it's capacity. We (mom& I) tried to clean some of them out, but they just broke... the dirt was like cement in there... and it was time consuming. My S & P collection came from my grandpa...
Melinda
Jan 02, 2013, 10:12 AM
SoonerDee
That is so interesting. Thanks for sharing. I can relate; my grandparents and parents all lived on farms. I do understand how they used everything.Which is not necessarily a bad thing. The younger generation throw everything away after they use it. When things break they just toss it; even if it can be fixed.