HGTV Message Boards
Sassy Saddie is leaving the building
Nov 29, 2012, 11:02 AM
GourdSilly
Sassy Saddie is leaving the building
just sold her... BIG SMILES... farewell...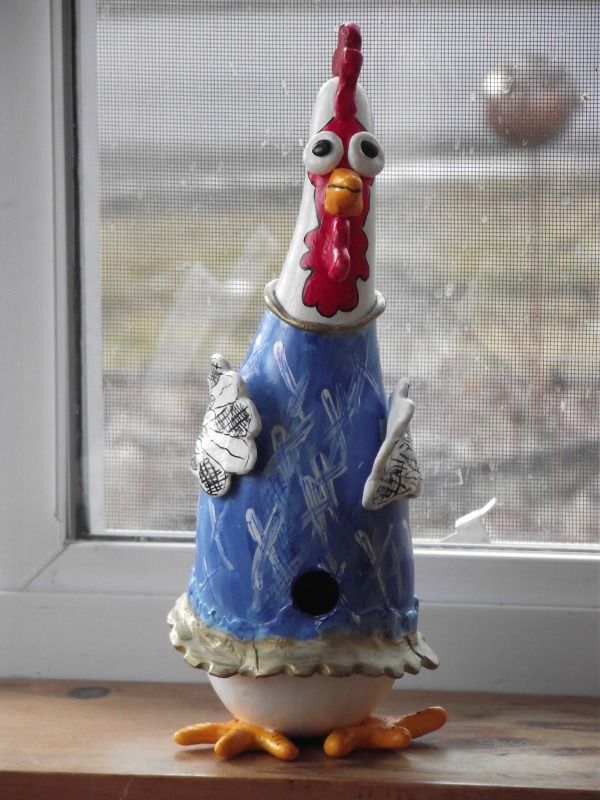 Melinda
Nov 29, 2012, 01:23 PM
Liz L.
She is so cute. She made me smile/laugh at her expression. TFS Liz
Nov 29, 2012, 01:36 PM
hjvagar
I love this one! Soooo cute. I totally envy all you ladies that work with gourds.
Nov 29, 2012, 07:54 PM
Craftyannie
How fun for the new owner! She is so cute!
Nov 29, 2012, 11:04 PM
Aunt Diane
She makes me smile~~:0)
Nov 30, 2012, 07:44 AM
silly bird
Thanks for the giggle this am!! Love her
Nov 30, 2012, 05:02 PM
Penmac
Awesome! So glad she Miss Saddie found a home. Congrats. Someone will be really happy!
Penny


Today, Tomorrow and always!

If you see someone without a smile...give them one of yours!
Dec 01, 2012, 12:00 PM
KansasRetiree
Sassy Sadie is delightful! How innovative!
Kathleen


Takin it easy...